Store
JOHN MALLEE DVD'S
TEACHING THE PROFESSIONAL SWING – $30.00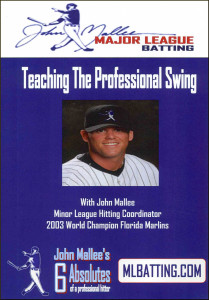 What is covered on this DVD:
The 6 Absolutes
Stance
Weight Transfer Back
Stride Separation
Teaching the Stride
Separation – Hand Movement
When to Start Pre-Swing Movement
Head in Between Feet
Body Posture in the Swing
Approach to Contact
Weight Transfer
Swing Plane
Contact Position – Power Position
Follow Through – Finish

---
TEACHING HITTING DRILLS – $30.00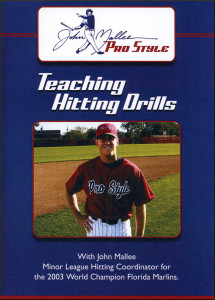 What is covered on this DVD:
7 Progressive Steps
How to use the Tee
Early Stride and Separation
Forced Hand Movement Drill
Walk Through Drill
Check Swing Drill
lnside Tee Drill
Top Hand Pronation Drill
Protect the Hip Drill
High Tee
Fungo Drill
Long Tee Drill
Much More…….

---
DVD SET- Purchase both DVDs and save $10.00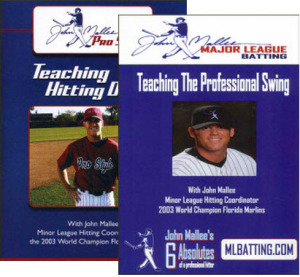 ---
ZEPP BASEBALL APP AND SWING SENSORMeet the Zepp Sensor. It captures, measures and analyzes your swing in three dimensions and records 1,000 data points per second.Whether it's being used by an MLB superstar or a 10-year-old aspiring Little Leaguer, the app comes complete with tutorials, drills to address specific deficiencies, video tips from professionals, opportunity to compare your swing side-by-side with a professional and analytics aplenty of your own swing. "A user isn't just left with a metric," Mallee says. "It really helps players develop at a faster rate."Click on the ZEPP Graphic to purchase, your web browser will be redirected to ZEPP Baseball to complete your purchase.